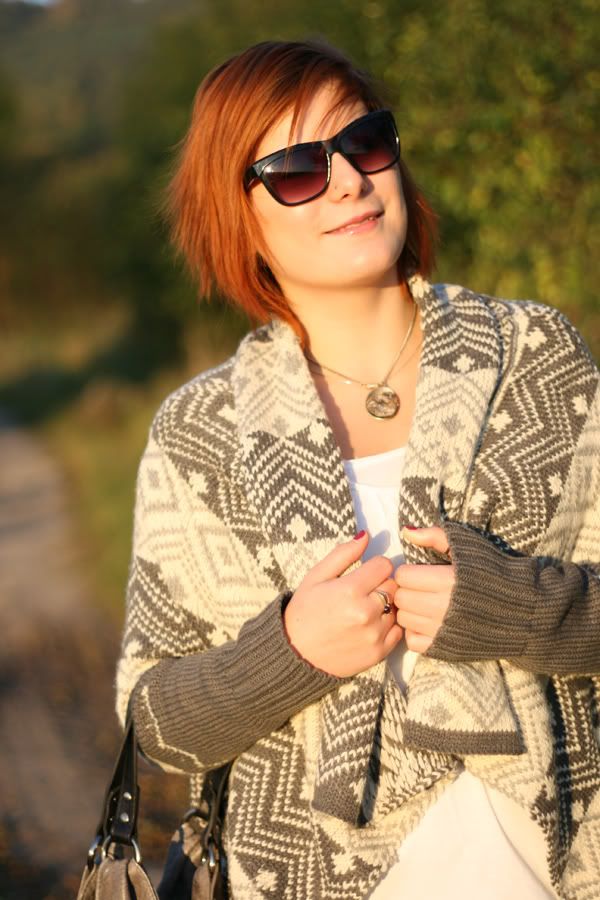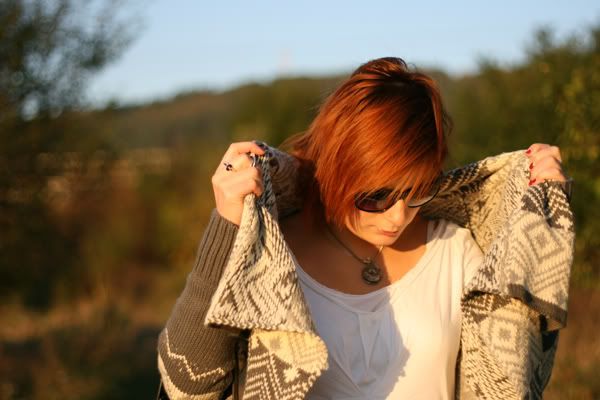 (F&F jumper/cape, Zara dress with Time out t-shirt under it, Tezenis tights, Humanice sandals, Asos bag, Lefteris Joanidis necklace)
New jumper and bag from Asos together! I have to say I have no steady oppinions about fashion, for example about coloures, grey used to by one of my less favorite coloures, but this automn I love it. Weird? Hmm, I don't think so...
We are having sunny days now, I think I need to enjoy them, bacause I afraid they soon be gone. So we take a walk yesterday and took these photos.
Wish you nice start of week.
Nový svetr a nová taška spolu! Musím se přiznat, že nemám mnoho trvalých módních názorů, třeba ohledně barev, šedá bývala jedna z mých nejméně oblíbených barev, ale najednou, tento podzim, jsem si ji zamilovala. Zvláští? Ani si nemyslím...
Momentálně máme pár slunečních dní v kuse, takže se snažím si je užít, protože nedoufám, že by to vydrželo moc dlouho. Takže včera jsme spojili focení s kratší procházkou.
Docela mě mrzí, že jsem se nedostala na Designblok, chystala jsem se tam, ale nakonec to nevyšlo. Byli jste tam? Jak se vám líbil?
Přeji pěkný start týdne!