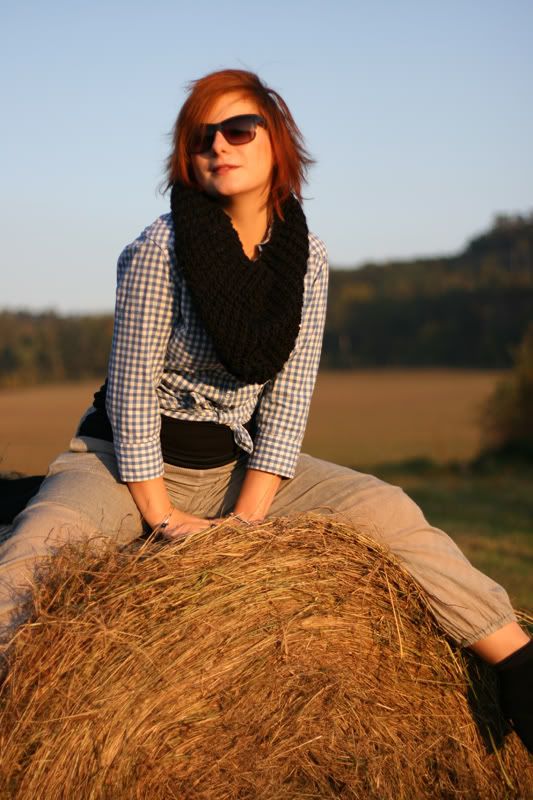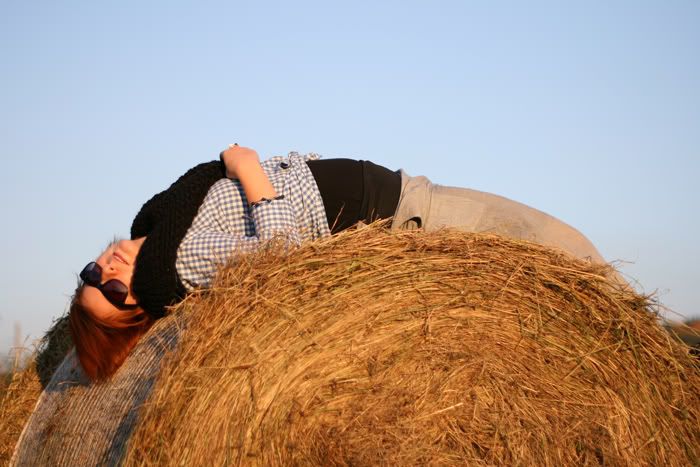 (
Flamingopark
pants, Zara blazer, H&M shirt (old one), tee and sunglasses, Reserved collar, Queens Wardrobe boots, Lefteris Joanidis bracelet)
I
promised
you to show my new pants which I ordered together with earrings from Flamingopark, so here we go. It's the most comfortable pants I ever wear.
Taking this photos was quite fun, those straws bales were drived away two minutes after I climbed down from it.
Have a great rest of weekend!
Slíbila
jsem vám ukázat kalhoty, které jsem si objednala spolu s naušnicemi z Flamingopark, takže tady jsou. Rozhodně ty nejpohodlnější kalhoty, které jsem kdy nosila.
Dnešní focení byla zábava, balíky si odvezl traktor asi tak dvě minuty potom, co jsem z nich slezla.
Přeji krásný zbytek víkendu!