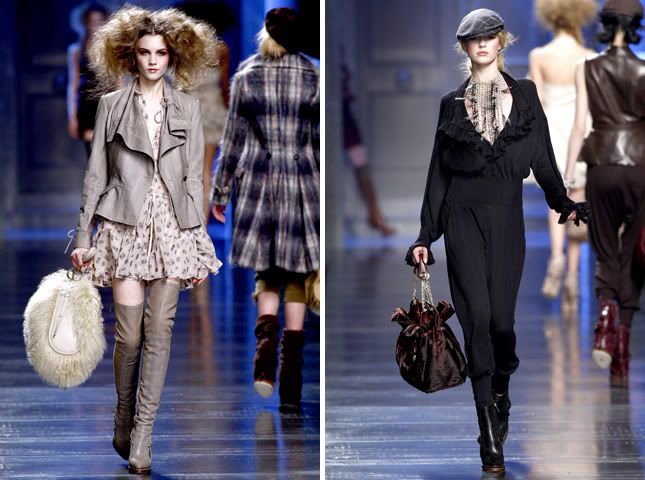 From collection for fall I already have seen I like Dior RTW most. Over-knee boots, light dress and blouses, hats... I just really don't like this furry bag.
Well, I'm not so exciting about fall trends, except big woolen jumpers. I doubt I'd wear long skirt like from fiftieth's or anything furry like from Chanel show.
Z kolekcí pro podzim co jsem zatím viděla (neprojíždím totiž jako maniak všechny fotky z přehlídek) se mi asi nejvíc líbí RTW od Diora. Kozačky nad kolena, lehké rozevláté šaty a halenky, čepice... Jen ta chlupatí kabelka mě opravdu nebere.
Jinak letošními podzimními trendy nijak nadšená nejsem, tedy kromě velkých vlněných svetrů. Pochybují, že bych kdy nosila dlouhé sukně inspirované padesátými léty, nebo cokoli chlupatého, co se objevilo na přehlídce Chanel.