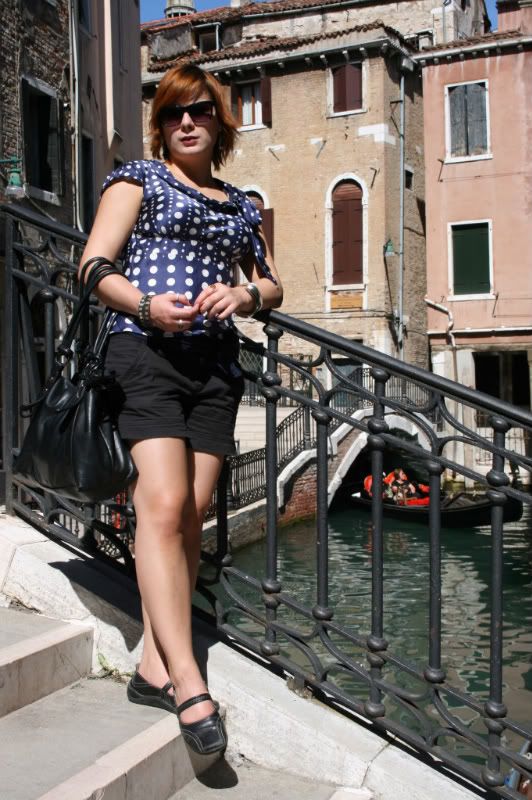 (secondhand blouse, Zara shorts, Josef Siebel flats, Reserved bag, H&M sunglasses, Lefteris Joanidis jewellary)
Another outfit from Venice. I can't belive I haven't show you this blouse yet. I have it about half year now and it's one of few of my secondhand's purchases. I definilely would shop in secondhands more if there are more good ones. I hoped I find good secondhand in Venice, but not. Only very expencive shops - well, it's city for turists.
More photos come soon.
Další outfit z Benátek. Skoro nevěřím, že jsem tady tuhle halenku neukázala dřív. Mám ji už asi půl roku a je to jedna z mála věcí, které mám ze sekáče. Ráda bych nakupovala v sekáčích víc, ale to by tu musely být nějaké dobré, což nejsou (nebo o nich nevím). Trochu jsem doufala, že na nějaký dobrý narazím v Benátkách, ale bohužel taky ne. Jen samé velice drahé obchody - ono je to totiž město pro (bohaté) turisty.
Další fotky brzy.