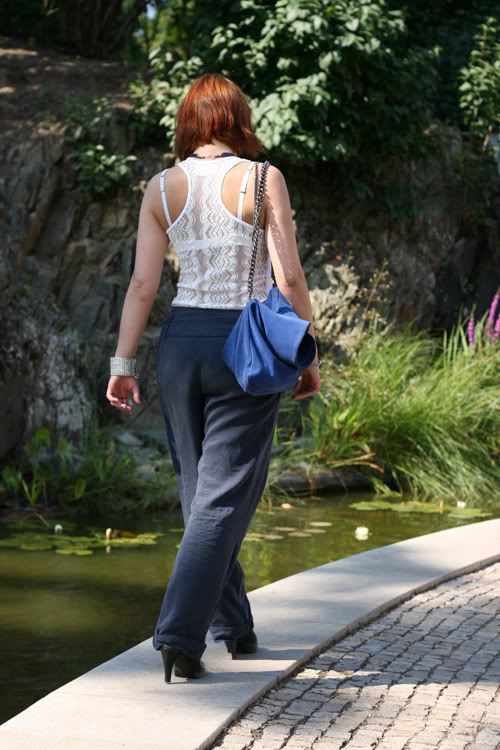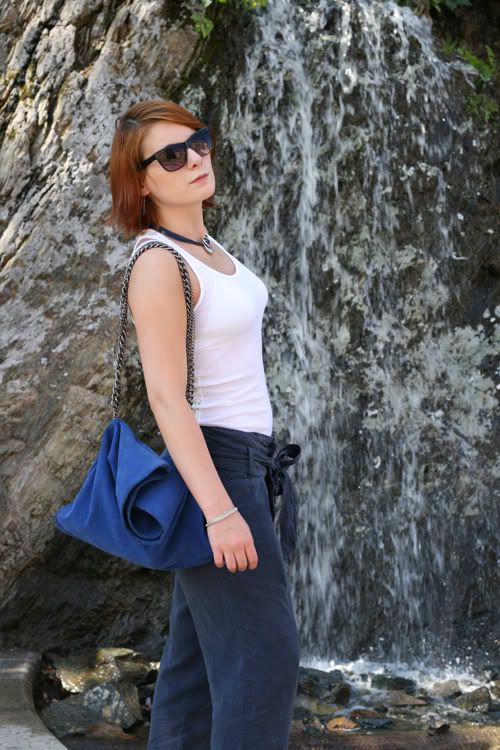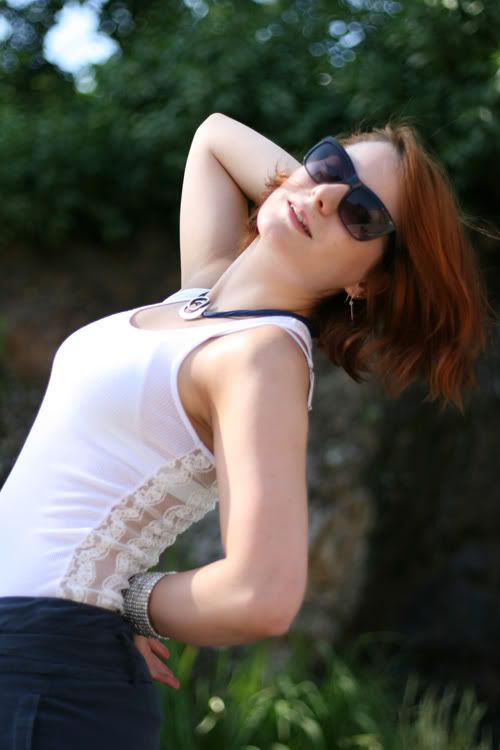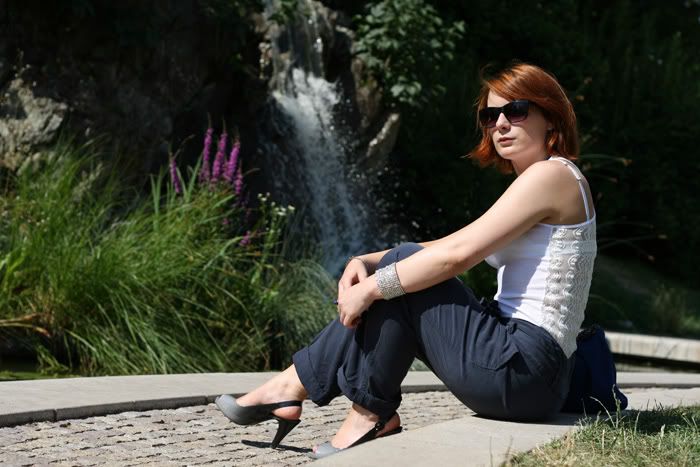 (
Queens wardrobe
lace tee and bracelet, Promod pants, Zara bag, Tamaris heels)
This lace tee and bracelet are other two things I ordered from Queens Wardrobe together with shoes. I wanted something with lace very long time and there I finally found tee I like. Promod pants are my sale purchase. I wanted haren pants last summer already but I didn't found the right one. This are great, soft and light, just made for summer. The jewellary I wear on my neck bringh for me my mum and sis from Greece.
Have a great sunny days!
Krajkové tílko a náramek jsou další dvě věci, které jsem si objednala spolu s botami z Queens Wardrobe. Nějaké krajkové tílko jsem chtěla už docela dlouho a tam jsem konečně našla takové, co se mi líbilo. Kalhoty z Promodu jsou slevová koupě. Kalhoty tureckého střihu chci už od loňska, ale až teď jsem našla takové co se mi líbí (nechci zase mít rozkrok u kolen). Jsou lehké a příjemné, na léto super. Náhrdelník, co mám na krku mi přivezla mamka se sestrou z Řecka.
Užívejte si sluníčka!