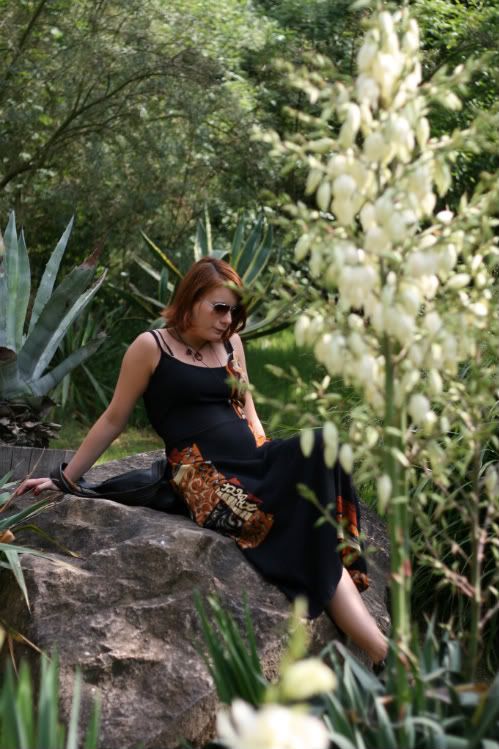 I never been into maxi dress much. I prefer mini dress, mainly because of my "high". But I like this one and I also found out it's very comfortable for occasions like this one was - trip to zoo. How are you enjoing holydays?
Nikdy jsem moc nebyla na maxi šaty. Dávám přednost mini šatům, hlavně kvůli své "výšce". Ale tyhle se mi líbí a navíc jsem zjistila, že jsem moc pohodlné pro takové příležitosti jako třeba byla tato - výlet do zoo Lešná (doporučuji, pěkná zoo).
Jak si užíváte prázdniny vy?
Wearing mum´s dress, vintage backpack, Marco Tozzi sandals, Camaieu sunglasses, blue bracelet is from Greece and other jewellary I don´t know