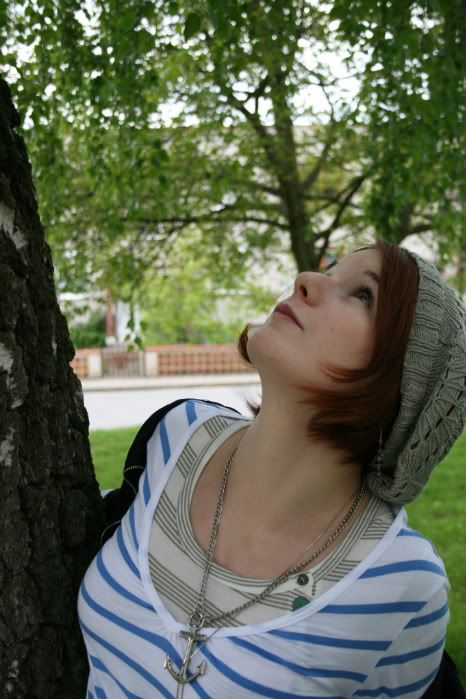 Guys, I'm so sorry for very very sporadic posting lately. I'm so busy with shools exams. I already passed two (including grammar, quite hard exam) but eight of them still ahead of me. Will have three next week. Oh god...
When I only studying and going on exam I don't have time and mind for thinking about outfits too much. I always choose something comfortable, like jeans, flats, tees and my favourite silk jacket. Also, weather is horrible, hope it gets better soon.
Well guys, I try to post next time sooner that two weeks from now.
A informace pro české a slovenské čtenáře, stala jsem se součástí redakce internetového magazínu Topzine, pro který píšu do rubriky Móda a styl. Takže jestli máte zájem, odkaz zde.
I wear Atrattivo tee with H&M tee over it, Zara silk jacket, Tommy Hilfinger jeans, H&M hat, Josef Siebel flats and vintage bag and jewelery.