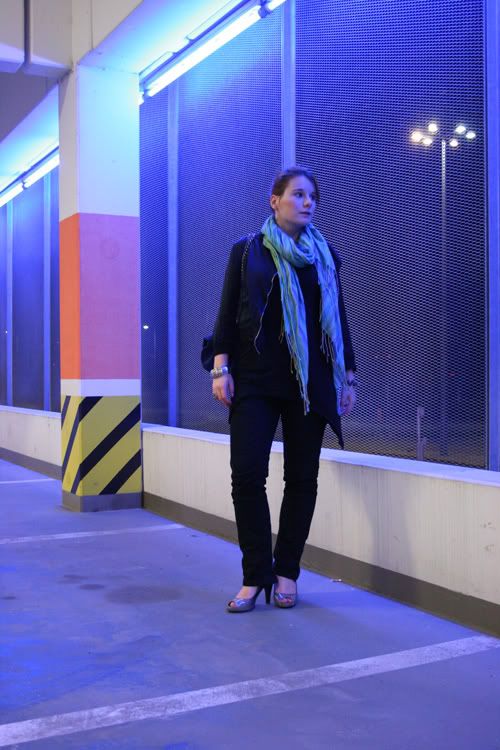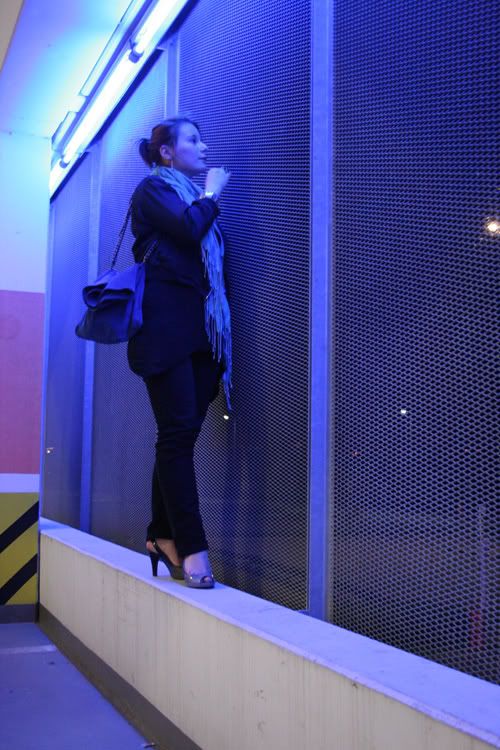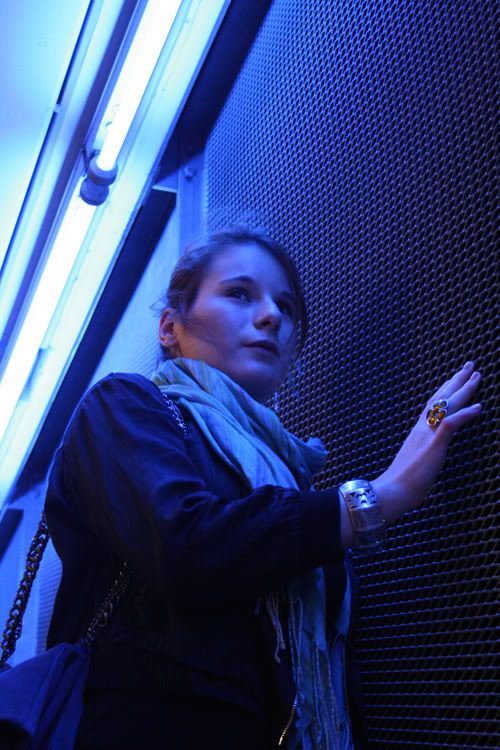 I love atmosphere of this photos. We shooted them yesterday after movie in parking house. I just realize, when I'm looking at it, I wear the same jacket as on two previous postes. Sorry, but I just love it (:
I'm getting really tired by exams. Still three left and I yet don't know result of today's and yesterday's exam. Oh man.
Hope I will manage to shoot something durring weekend. In the meantime, take care!
I was wearing H&M black tee, Zara black jeans, Zara silk jacket and bag, scaff from Greece, Tamaris heels, vintage bracelet and Bijou Brigette flower ring.