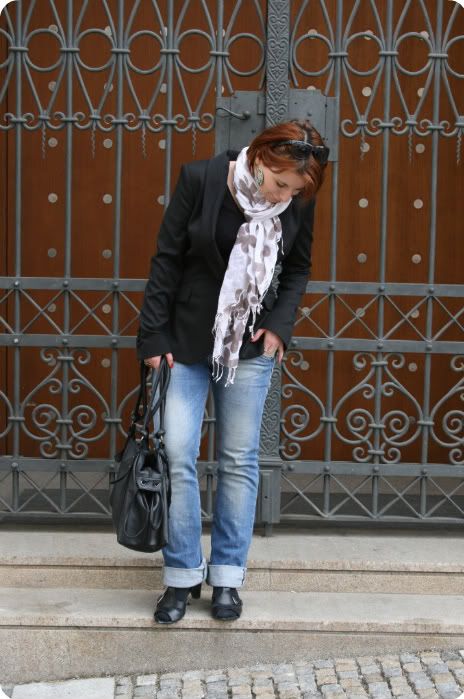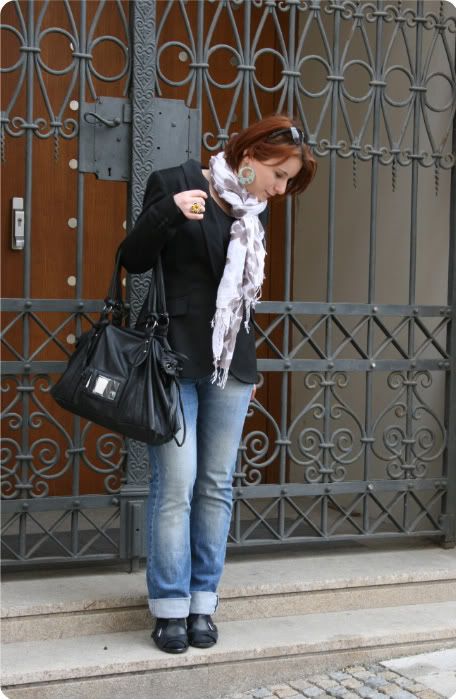 Since I saw pictures from Burberry SS 10 show I knew I wanna try to wear socks in sandals. Which is something like suicide in Czech, because ours biggest fashion faux pas is wearing socks, usually white, in outdoor's sandals, it looks really bad guys! But I think this is something completely different and I wanted to try it, so here I go... I don't thing it looks bad.
At todays shoots you can also see my new jeans, I couldn't found the right one really long time. And my beloved blazer, which I wear at least once at week.
Have a great weekend!
Any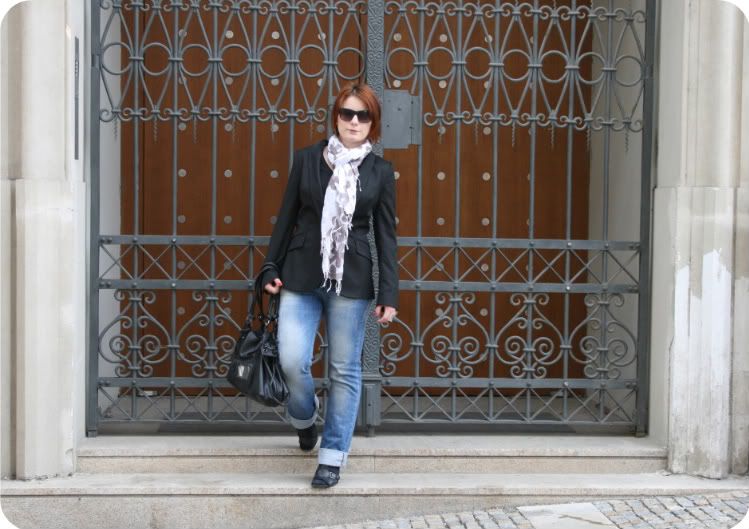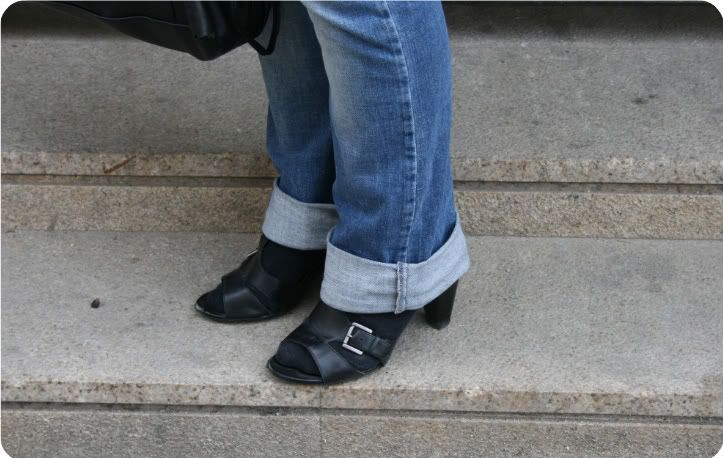 Wearing Zara blazer and jeans, mum's scaff, Reserved handbag, HM sunglasses and Marco Tozzi sandals.