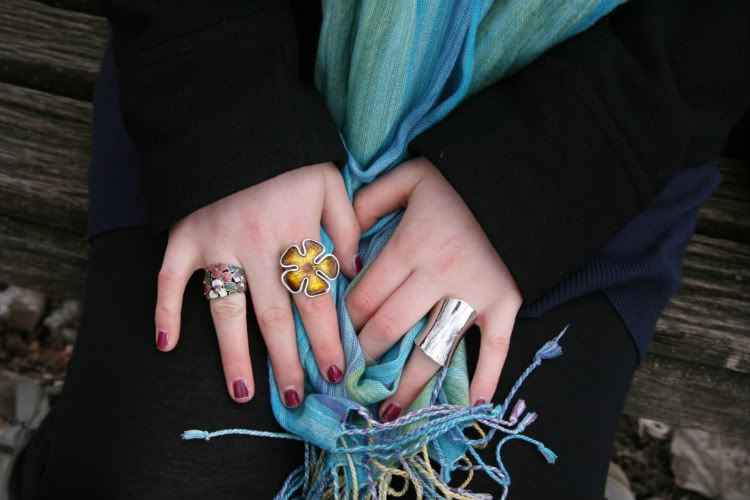 (HM leggins, coat, woolen dress and glasses, Promod boots, Reserved bag, scaff from Greece)
Rychlé fotky při příležitosti dopoledních nákupu se ségrou. Porařilo se mi koupit top z HM Garden collection (nevím jestli ji ještě hodlají doplnit, každopádně v Brně z ní zatím mají tři kousky). Zase se dost ochladilo, tak jsem si aspoň vzala šálu z Řecka, aby mi připomínala, že taky existuje teplé počasí.
Krásný výkend!
ps. mám na vás dotaz. Poslední dobou v časopisech vídám krásné boty údajně z HM (například kytičkované, se šněrováním na provázky atd.). Ale u nás v HM prostě nejsou. V Praze ano? Viděli jsme je někde?
Quick snaps from morning shoping with my sis. I succeded and bought top from HM Garden Collection, I have no idea if it going to be refill but now there are only three pieces from it in Brno's HM. Weather gets cold again, so I took my scaff from Greece to reminds me warm weather still exist.
Nice weekend!
Any