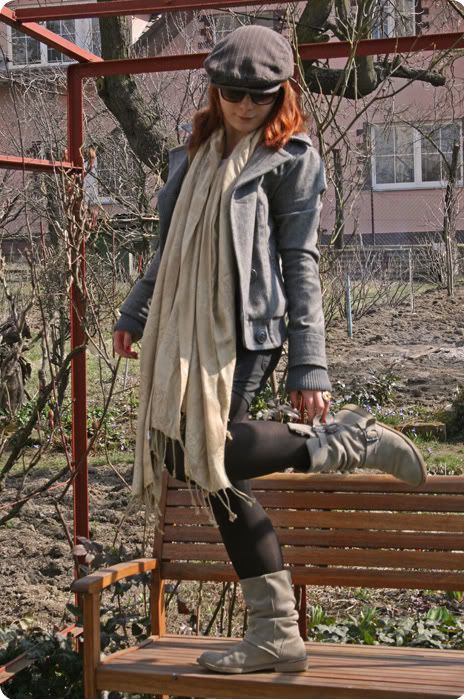 This is my "goodbye" to winter jacket and boots. I really like them both but at this moment I can't stand to wear them anymore. I guess you know what I mean. So spring is before us, enjoy it!
And well, I will write more next time.
Any
I'm wearing Bershka jacket with Promod boots, HM sunglasses and hat borrowed from my sis and scaff from my mum.