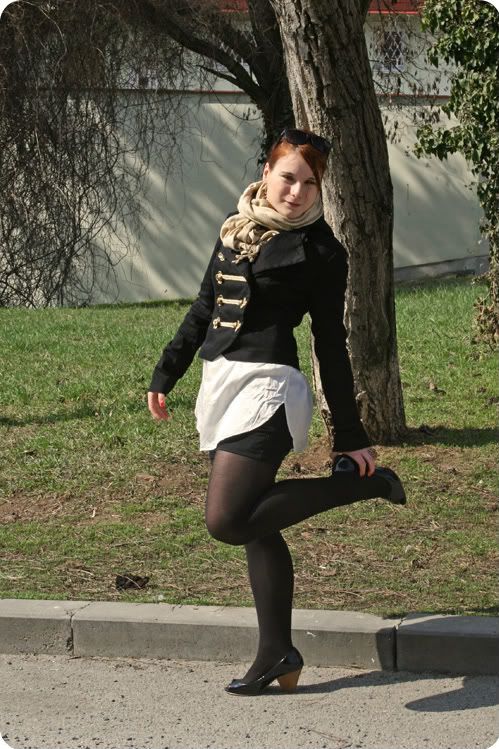 I love this jacket. It's true this style is very popular now and lot of people wearing solidier themed jackets or jumpers, but personaly I don't care. I simply like it, so I wear it. And these first spring days are perfect for this jacket. Oh, and about the shoes, they are disappoint for my. I like them and thay're also quite comfortably for walking, but they don't withstand anything. I have wear them like three times now and they are alrealy little damaged, especially heels. So shame!

Ok, and few of words about my blogging. You have may noticed I didn't write fot almost month. I was in bad mood about blogging, desappointed about it and so on. I considered to quit but I realize I like blogging, just because it's fun for myself and some sort of, hmm, lets say, realizing myself. So I wanna continue. But I decided to write just in english. My apology to those people who read this blog and will miss czech, I don't wanna write about reasons which has lead to this, may it's obvious may not. I'm really grateful for you readers, so I hope you stay with me although this. If you have any question don't be afraid to ask.

Any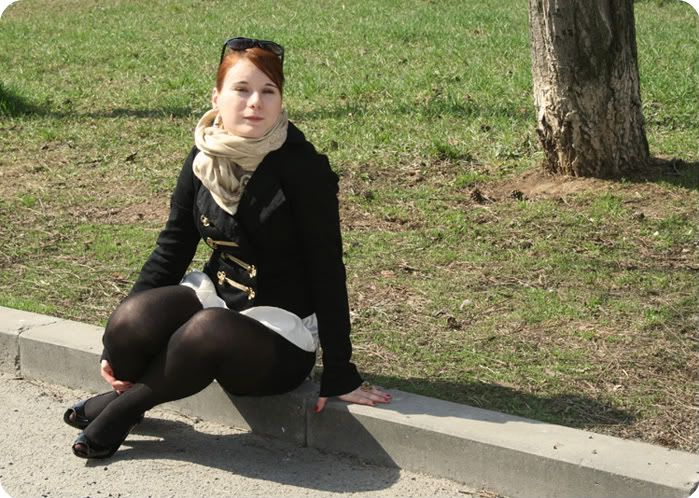 I'm wearing HM soldier jacket, HM oversized silk shirt, shorts made from old pants, Zara shoes, mum's scaff, Hm sunglasses.