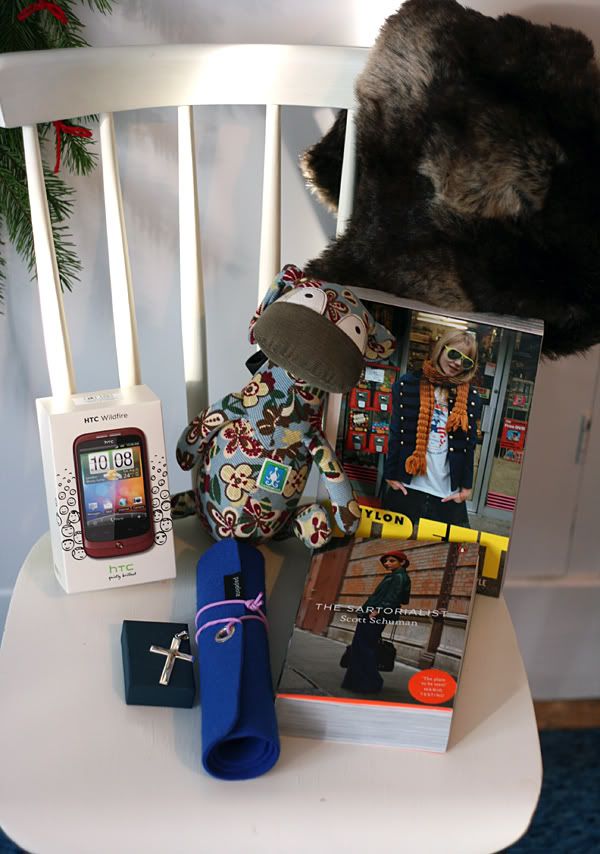 ... aneb co mi naježil ježíšek. Jak vidíte sami spoustu krásných věcí. To chlupaté v rohu je beranice (samozřejmě z umělé kožešiny!), po které jsem toužila. Modrá rulička je pouzdro Pepelote a to roztomilé zvířátko Luukmhom (zamilovala jsem se do něj už na Factory fashion marker
tady
). Zbytek asi netřeba představovat.
Čím potěšil ježíšek vás?
... or else what little jesus gave me. As you can see, it's a lot of nice things. Furry thing in coner is hat (of course faux fur!) which I wanted. Blue roll is pen case Papelote and this cute animal is Luukmhmom (I feel in love with it already here).
No need to introduce the rest.
What Santa gave you guys?