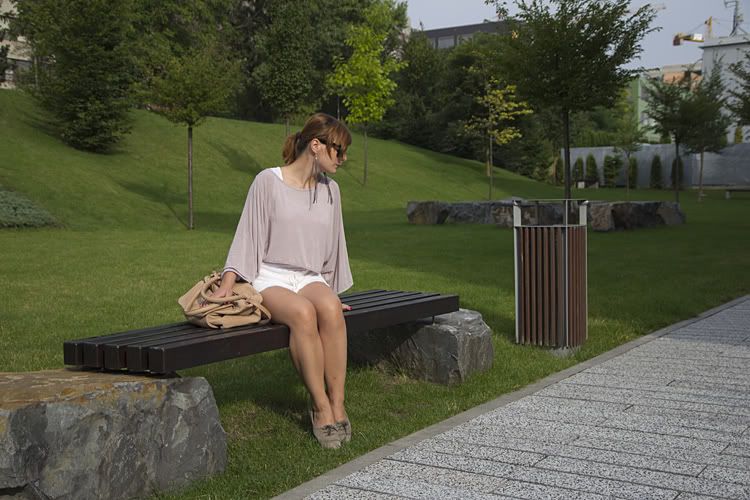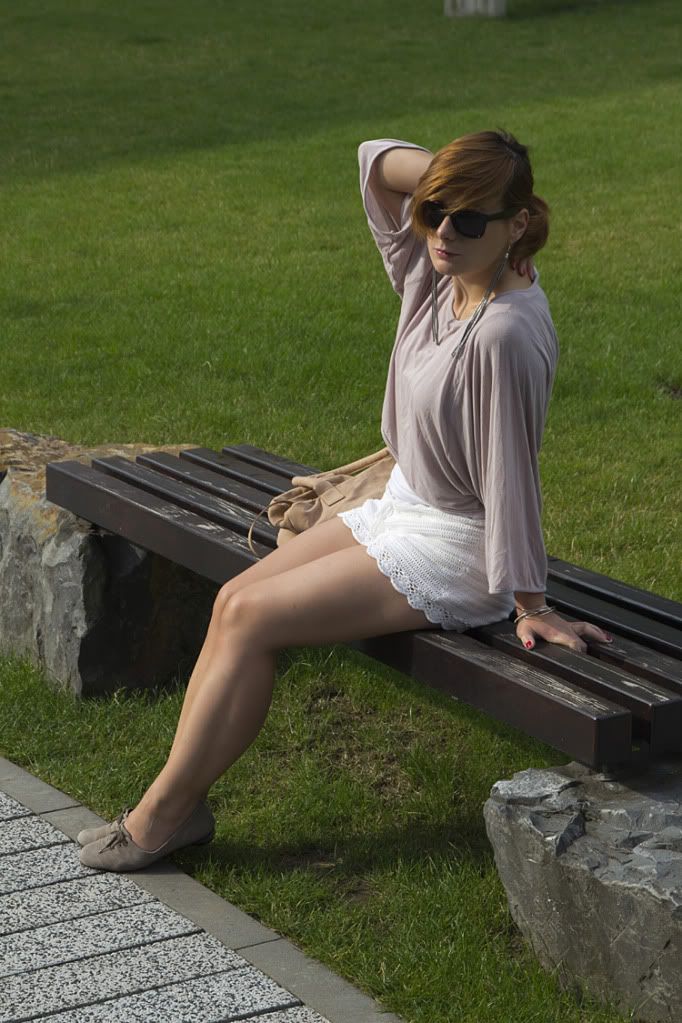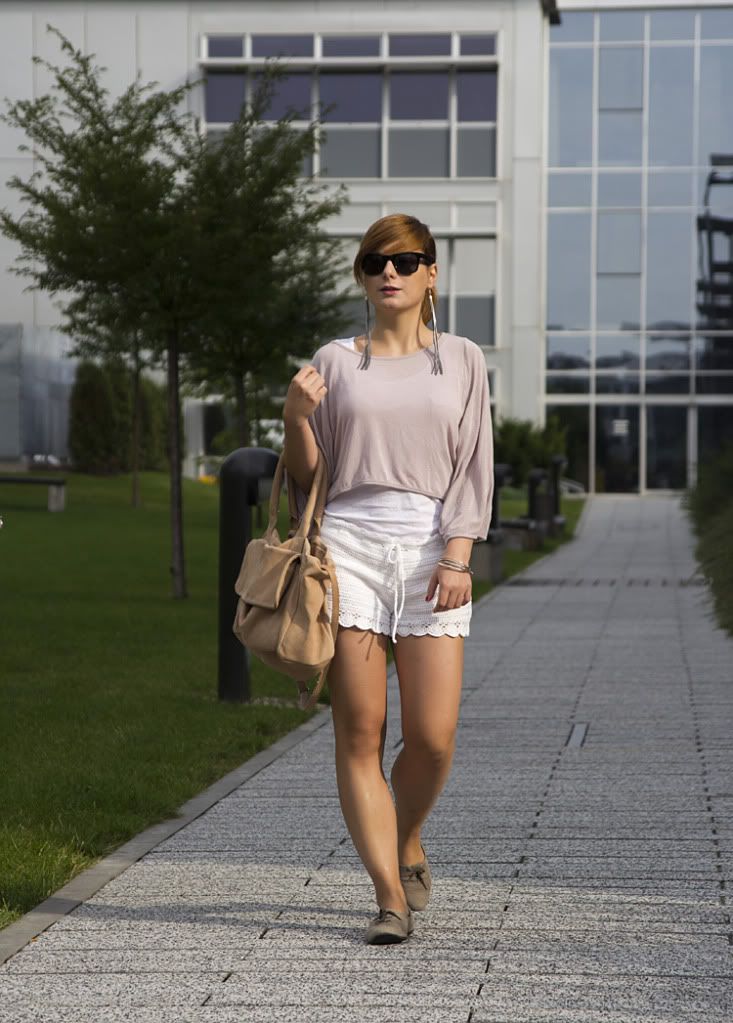 (Heel top (from Athens) under it COS pocket tee, H&M wooled shorts, Vagabond flats, Mango bag, Nabadu earrings)
I usually don't like shopping in sales (in Czech). The main reason is the mess in stores and I just don't like diging through piles of clothes, I like everything clean and in the line to I can see all options (probably also reason why I don't enjoy secondhands much). On the other hand I love when I find some piece of clothing which I liked but didn't bought, 'cos it seemed to me overprized, in sales for a fraction of original price. Like this white crochet shorts. The pink top is from little designer studion in Athens. It's made from light fabric, perfect for summer.
Today I finally manage to get my shoes repared and dye my hair, which was bleached out from sun (I actually liked it and now I little regret it). Also, hurt my knee yesterday while playing tenis.