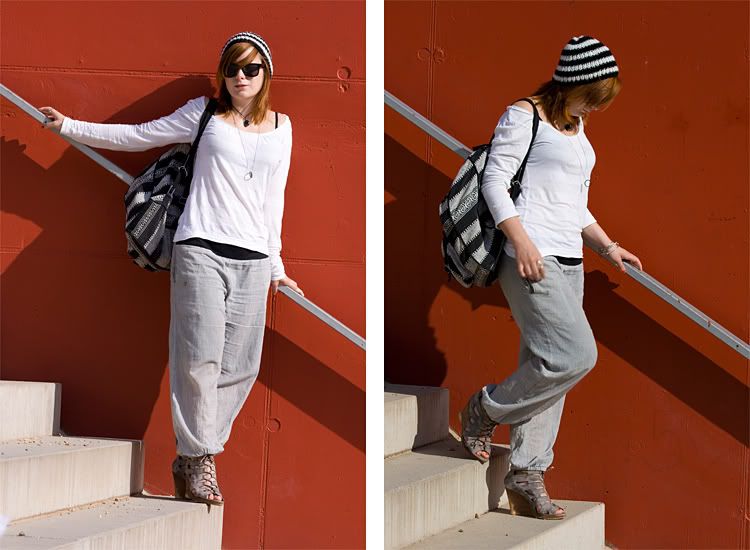 (Flamingopark pants, Time out tee (old), Humanic shoes, backpack - difficult to say, hat made by my grandma)
Moje milované kalhoty z Flamingopark se skvěle hodí pro horké dny neboť jsou lehnoučné a na první pohled musí být jasné, jak jsou pohodlné. Dneska spolu s jediným batohem, který někdy nosím. Jen na jedno rameno, protože proti batohu na zádech mám averzi (škoda že spousta jiných ne).
Mějte se krásně!
My beloved pants from Flamingopark are just made fot summer and they're soo comfy. Today together with backpack which is the only one I sometimes wear. Over one shoulder of course, wearing backpack on back make me sick (to bad not other people).
Take care!