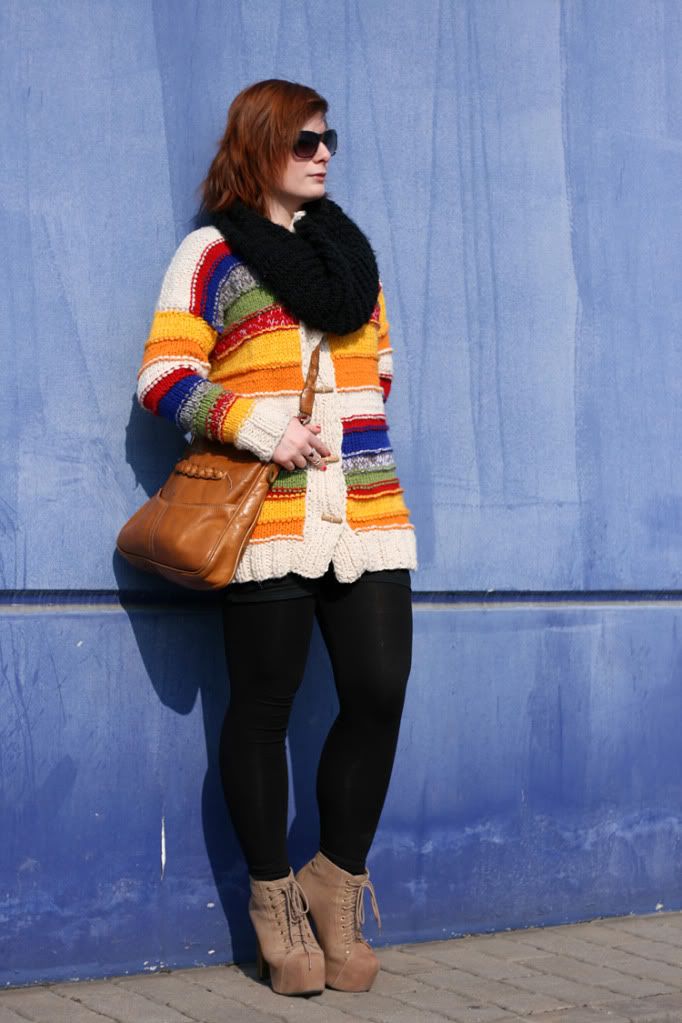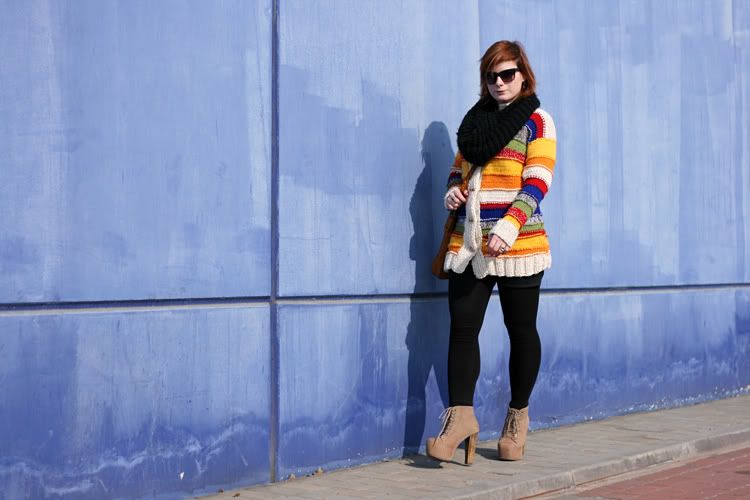 (Jumper made by my mum, H&M leggins, shirts remade from old pants, Reserved colar, Jeffrey Campbell boots, vintage bag)
Jaro vítáme barvami. A chcete důkaz, že Lita jsou opravdu pohodlné? Včera jsem v nich celý den běhala po obchodech, když jsme se s Jirkou snažili vybrat správnou matraci. Věřte mi, dost náročný úkol!
Přeji krásný zbytek víkendu!
I welcome spring with colors. Do you want proof of comfort of Lita boots? I spent in them whole day running from shop to shop and trying to choose right mattress. I can tell you, it's very difficult task.
Have a great rest of weekend!