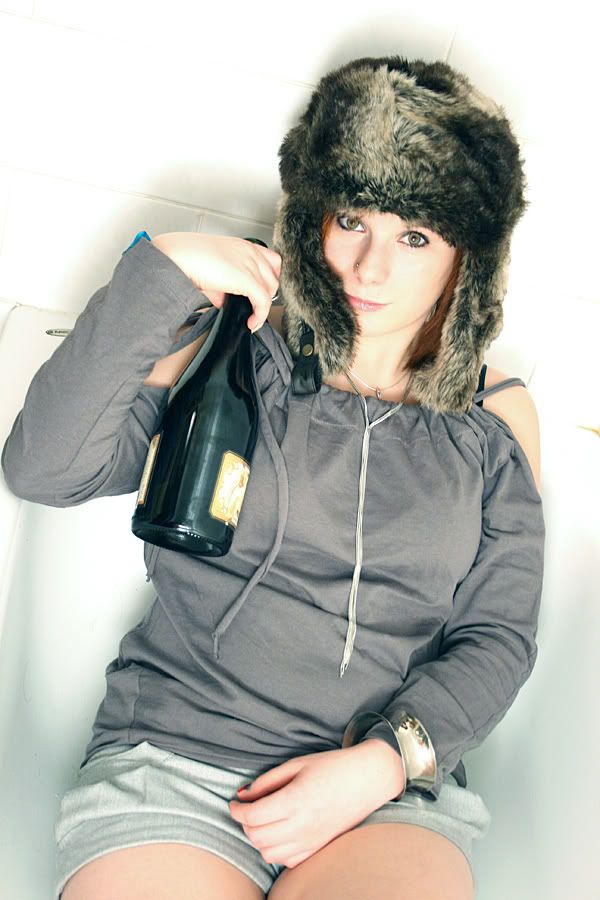 (We Are Not Sisters t-shirt, seconhand shorts, H&M faux fur hat and necklace, Lefteris Joanidis bracelet)
Bez cavyků či hodnocení minulého vám všem přeji moc šťasný nový rok. Ať se vám daří plnit si vaše přání (protože sami se nesplní).
Také bych moc chtěla poděkovat všem svým čtenářům. Všem "followers" i "nefollowers", všem kteří sem chodíte pravidelně i těm, kteří se tu jen občas stavíte, všem kteří mi píšete krásné komentáře a vaše názory. Vážím si toho. Díky moc.
Without summary of the past one I wish you very happy new years and may you are successful to making your wishes come true ('cos they don't do it themselfs).
Also huge thaks to all my readers! I'm very happy I have you all!