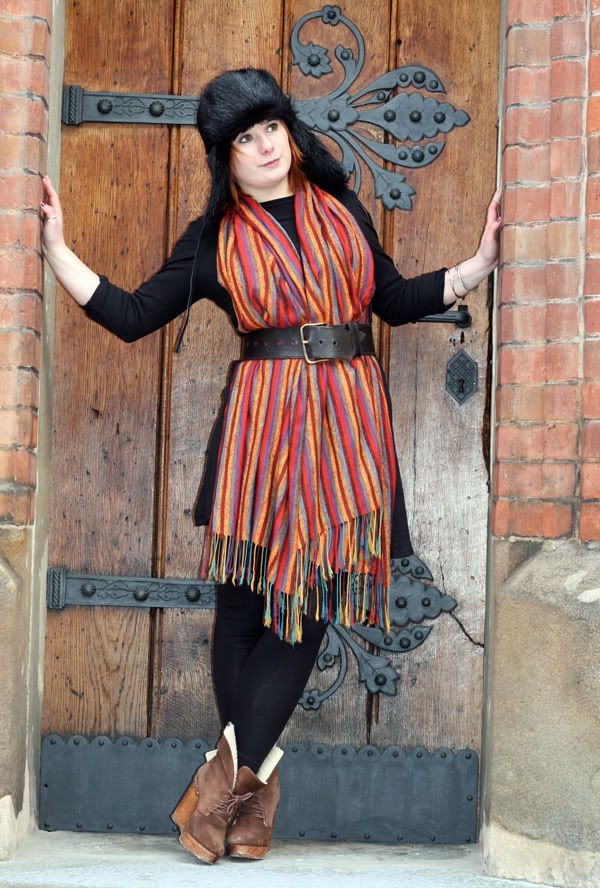 (H&M leggins ans tee-dress, ? hat, ? scaff, vintage belt, Bershka boots, Asos bag)
ph. by Terka
Dnes (vlastně včera večer, ráno jsem nepoužitelná k vymýšlení čehokoli) jsem měla "oblékací náladu" (díky za tu inspiraci z blogů) a dokonce se mi povedlo vyfotit fotky venku za světla, takže ideální situace.
S chlupatou čepicí přišla včera babička a myslela si, že ji nikdo už nebude chtít nosit, ale já jsem byla nadšená. A musela jsem si ji vzít hned následující den.
ps. Samozřejmě nosím kabát, ne jen tohle. Venku mrzne.
Today (actually yesterday's evening, I useless on the mornigng) I suprisingly had inspiration for dressing (thanks blogs!) and I also manage to take pictures during the day, so ideal sitution.
My grandma came yesterday with this hat, thinking no one wanna to wear it, but I was excited. I had to weat it immediately.
ps. Of course I wear this with coat. It's freezing outside.