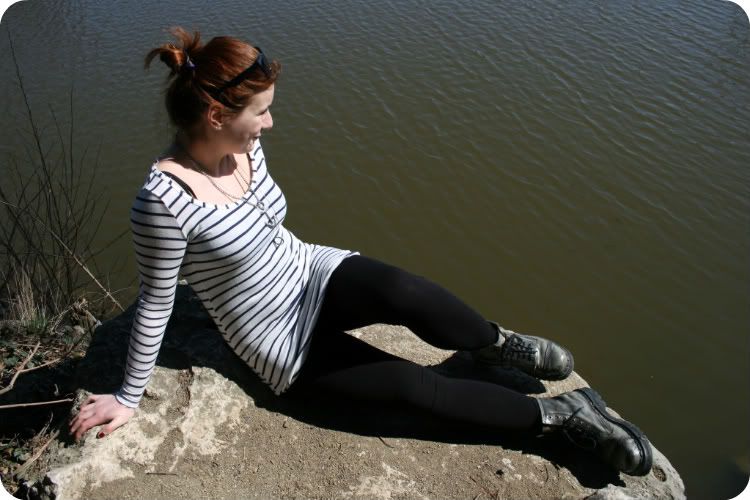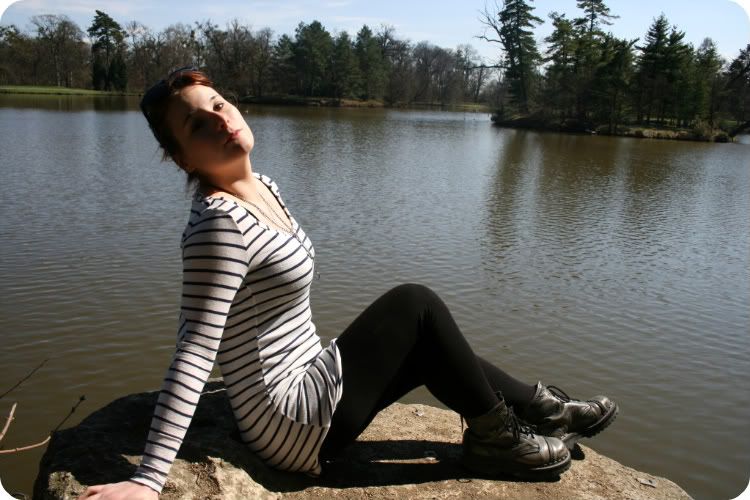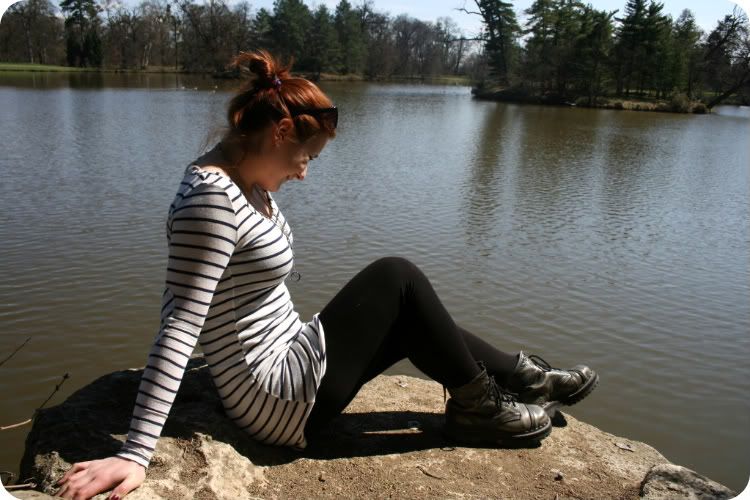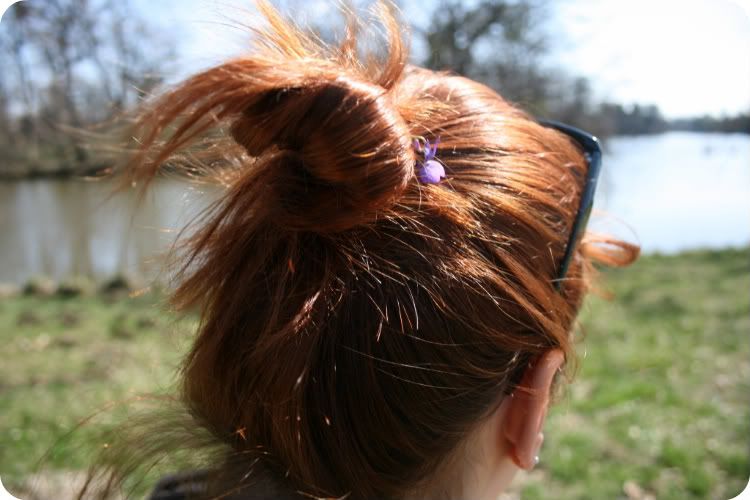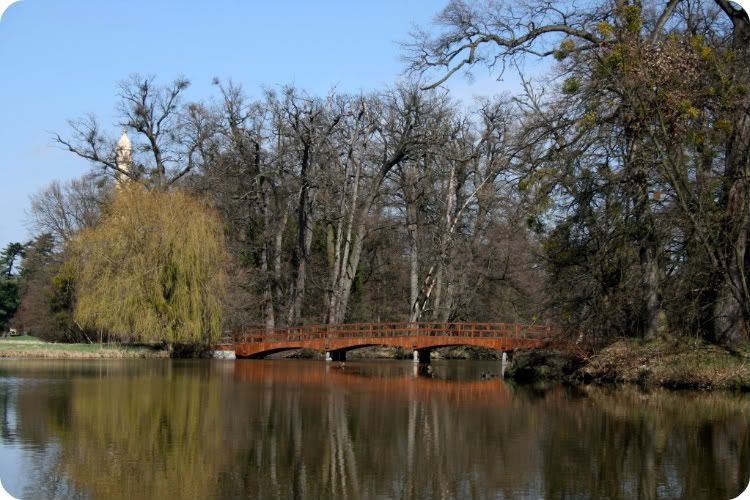 Me and J went for a trip to Lednice this Saturday. It was really nice weather and quite warm, so we really enjoy it. I wore my very old KMM boots, I can't belive I used to wear them all the time when I was about fifteen, they're so heavy! I also wore my strip tee, I quess I can never get enough of stripes... do you?
Well, I wish you happy Easter! Personaly I'm not much into this holyday, but I enjoy free time... you know what I mean.
Any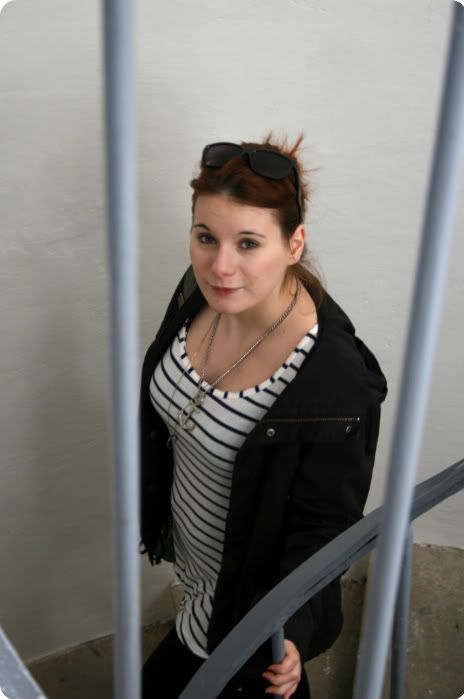 I wore Zara striped tee, HM leggins, sunglasses, jacket and bag, KMM boots and vintage jewelary.