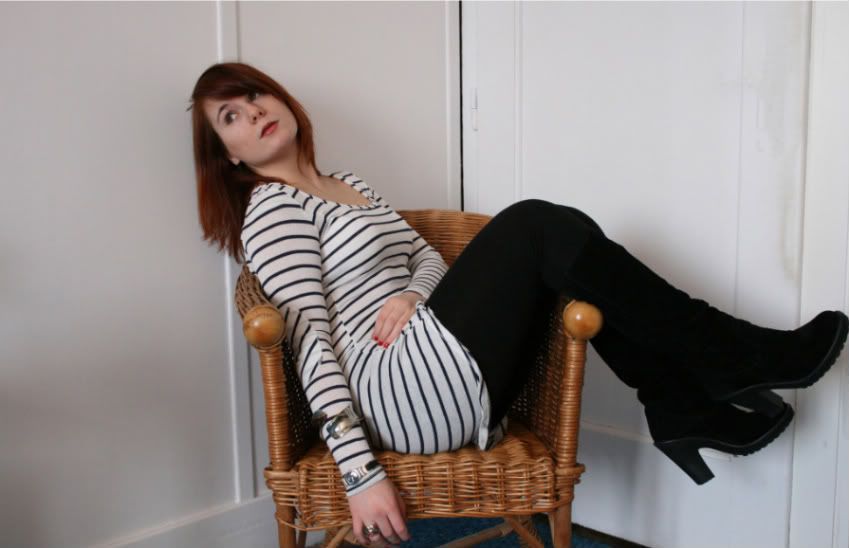 Omlouvám se, že jsem nebyla schopná dát přes víkend dohromady žádné fotky, chtěla jsem, ale bylo toho moc. Na fotkách nové tričko ze Zary, takové pruhované tričko/šaty jsem sháněla už nějakou dobu, takže jsem byla ráda, že jsem v Zaře konečně narazila na jedno podle mých představ. Ostatně když jsem se tam stavovala naposled, dívala jsem se, že celá jarní kolekce je v námořnickém duchu. A proužky já mám prostě ráda.
I'm sorry I did'n get any photos durring weekend, I wanted to, but I was to busy. On photos new tee from Zara. I've been looking for stripe tee/dress like this one for a while, so I was glad I finally found it in Zara. Anyway, I've nocited all Zara spring collection is sailor themed. And I just like stripes.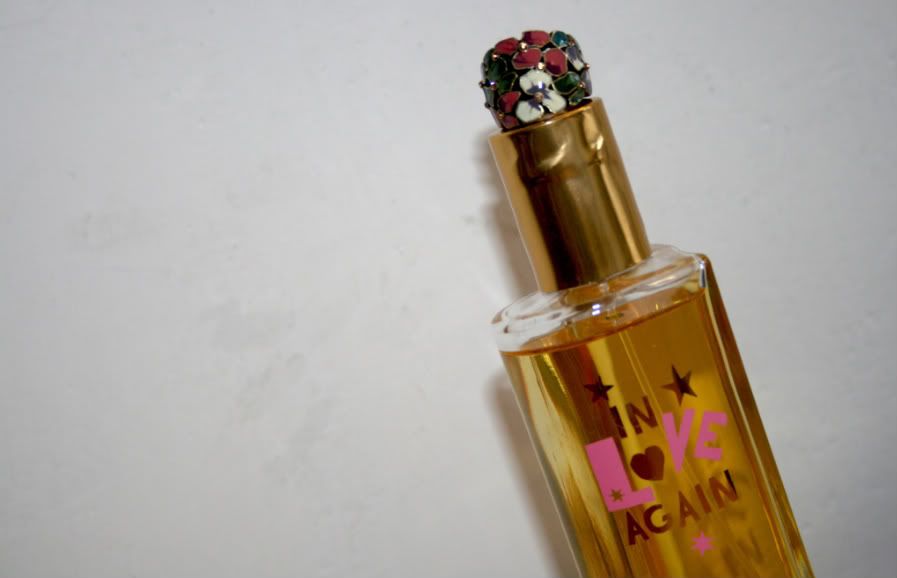 Znovuobjevila jsem parfém In love aganin od YSL, na léto je pro mě trochu těžký (mám radši svěží vůně), ale teď na zimu je ideální. Na flakónu ještě vidíte nový prstýnek, kterých jsem si koupila v minulý týden v drogerii (nevím jak to, ale prostě tam měli několik stojanů s bižuterií).
Krásný týden!
I rediscover a parfume In love again by YSL, it's ideal for winter time. On the top of flacon is my new ring I've bought durring last week.
Have a great week!
Any